SmartPractice Employees
The 2020 SmartPractice days are Thursday February 13 and March 12 .
Both days are in the Negotiate Conference Room, First Floor, Palo Verde Building.
You should receive the confirmation email within 10 minutes of scheduling.  If you do not, please give us a call at (480) 991-2820.
Please note if you do not receive an email you are NOT scheduled.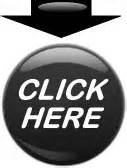 to go to the SmartPractice scheduling system
If you have any problems scheduling online feel free to give our office a call.