SmartPractice Employees
The 2018 SmartPractice days are Thursday February 15 and March 8 .
Unfortunately all of the SmartPractice times have been filled for 2018.
If you are an existing client you can send us your information or you may contact our office to schedule.
You should receive the confirmation email within 10 minutes of scheduling.  If you do not, please give us a call at (480) 991-2820.
Please note if you do not receive an email you are NOT scheduled.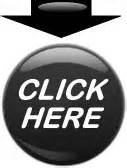 to go to the SmartPractice scheduling system
If you have any problems scheduling online feel free to give our office a call.